BeRemembered Staff -
April 12, 2014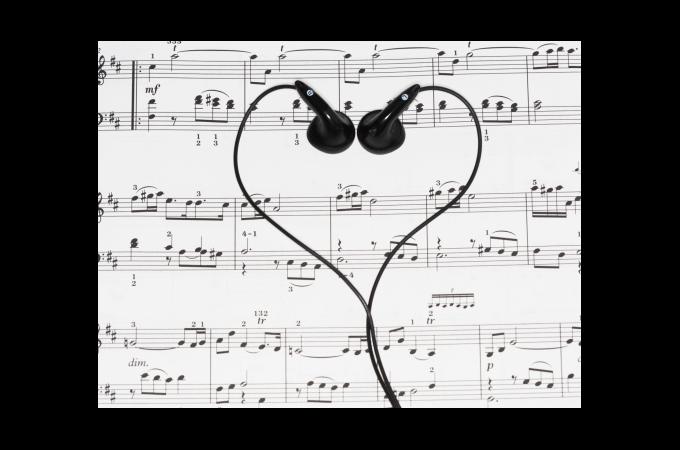 The service ended and the family came forward to roll Grandma's casket out of the church when Frank Sinatra's silky voice poured through the speaker system.
"Fly me to the moon 
Let me play among the stars 
Let me see what spring is like 
On a-Jupiter and Mars …."
With that, she was on her way and smiles popped up throughout the church, but none were bigger or brighter than her 80+ year-old friends … precisely because they knew this was pure "Eleanor."
Music has a way of bringing smiles, as it triggers fond memories, or tears, as it reminds us of people long gone or relationships past. In fact, few things are as good at producing a reaction as music. According to Elena Mannes in her book, The Power of Music: Pioneering Discoveries in the New Science of Song, scientists have found that music stimulates more parts of the brain than any other human function. Research shows that music interacts with the right and left hemispheres and the limbic system of our brains. It can change us.
Famous conductor and pianist Daniel Barenboim notes that music's power over humans is in part physical because, as he says, "Sound literally penetrates the human body."
The great thing about Eleanor's final farewell is that she picked "Fly Me to the Moon" after hearing that a distant family member had chosen the same exit song for her funeral mass.
You can never underestimate the reach of your choices when you take the initiative to plan how you will be remembered.
So whether you're planning a life celebration, traditional funeral, memorial service, death anniversary or green burial, you may want to take a few minutes to peruse the following lists of favorites to spur your own creative juices. It may just be the inspiration you need to host the celebration you desire and perhaps create a new memory for someone you love.
Top 10 Popular Funeral Songs (American Songwriter.com)
"My Way," Frank Sinatra

"Wonderful World," Louis Armstrong

"Time To Say Goodbye," Andrea Bocelli and Sarah Brightman

"Unforgettable," Nat King Cole

"The Wind Beneath My Wings," Bette Midler

"Amazing Grace," various artists

"We'll Meet Again," Vera Lynn

"Over the Rainbow," Judy Garland

"Abide With Me," Harry Secombe

"Danny Boy," various artists
10 Popular Hymns for Funeral Services (Yahoo News Service)
Amazing Grace

Blessed Assurance

Abide With Me

Be Thou Vision

Because He Lives

Great is Thy Faithfulness

His Eye is On The Sparrow

The Old Rugged Cross

Nearer My God To Thee

Be Still My Soul
10 Possible Contenders (BetterAfter50-blog for boomer women)
"Candle in the Wind," Elton John

"Across the Universe" The Beatles 

"Ain't Too Proud To Beg," The Temptations

"Ain't No Sunshine," Bill Withers 

"Lean On Me," Bill Withers

"I Grieve," Peter Gabriel 

"Don't Give Up," Peter Gabriel 

"River," Joni Mitchell

"Brokedown Palace," Grateful Dead

 "Hallelujah," Leonard Cohen